Tour Agency In Medellin, Tourism In Medellin.
The Best Tours in Medellin Private and Group.
Come and enjoy the best Tours in Medellin with Paisa Tours and fall in love with Medellin , its art, culture, transformation, its wonderful places and people.
Medellín experienced unprecedented violence in the 80s, all this thanks to drug trafficking that driven by Pablo Escobar and the Medellín cartel, made young people prefer easy money regardless of the consequences. But over time the city of Medellín became a place where it was easier to live and quieter.
In our days the city of eternal spring is a place that everyone wants to know and enjoy, for this reason tourism has grown in a giant way and tourists feel at home for the human warmth of the Paisas.
Reservations WhatsApp +57 3192566383
paisatoursmedallo@gmail.com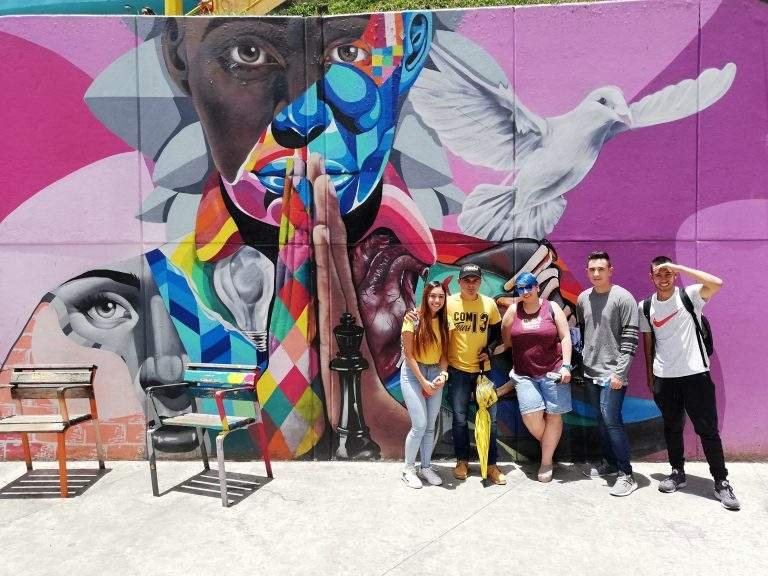 Medellin Tourism - Tours in Medellin
Let yourself be impressed by the city of Medellín and its people.
"Excellent service. They are very friendly and have a super big energy. My family and I loved the tour. They know a lot about the history of Comuna 13, so we were able to learn a lot. The best. Super recommended. 😊🏆🏆🏆»
"Excellent, super good attention of our Guide Andrés, full recommended, thank you for all your attention. 💥💥"
"Excellent tour. The spectacular guide and the unique experience. Recommended 100% and at a very good price."
WHAT TO DO IN MEDELLIN? DISCOVER THE GOOD THINGS IN MEDELLÍN WITH PAISA TOURS AND ENJOY THE BEST TOURISM.
Reservations WhatsApp +57 3192566383
paisatoursmedallo@gmail.com
Live a great experience in the beautiful city of Medellin. You will learn why Medellín won the award for the most innovative city in the world and why it is the flagship city of social transformation in Colombia. The tourist attractions you will find are innumerable, you can know: The town of Guatapé and El Peñol, the escalators in the Graffitour Comuna 13, the administrative center the Alpujarra, the old railway station, the Metro and Metrocable, St. Peter's Cemetery , Arví Park, The Rafael Uribe Uribe Palace of Culture in the City tour Medellin, and many, many more places.
Today Medellín shows the world its beautiful culture, gastronomy and wonderful places, for this reason it is one of the most visited cities by tourists from all over the world. Its people, food, history and culture will surprise you with
the Medellín Tours
.
Do not miss the opportunity to walk around Medellín and make the best Medellín tours with the tour operator PAISA TOURS.
Tourist Attractions of Medellin
Botero Square.

Museum of Antioquia.

Pueblito Paisa.

Explore Park.

Botanical garden.

Arví Park.

Meter.

Metro Cable.

A coffee farm.

A silletera farm.

The Commune 13.

Guatapé and El Peñol.

El Castillo Museum.

Inflection Park.

Museum of Memory.

Barefoot Park.
The most interesting facts about the city of Medellín
Medellín is Colombia's

second largest city

after Bogotá, with a population of nearly 3.8 million people.

It was founded in 1616 and is known as the city of eternal spring due to its mild and pleasant climate throughout the year.
Medellín is the capital of the Antioquia region, one of the most developed and prosperous in the country.
The city is known for its textile and fashion industry, as well as its flower and coffee production.
Medellín is home to the famous artist Fernando Botero, whose sculptures and paintings can be seen all over the world.
The city is known for its mass transit system, the
Medellín Metro
, which is one of the most modern and efficient in Latin America.
The Medellín Flower Fair is one of the highlights of Colombia's tourism calendar and attracts thousands of visitors every year.
Medellín is home to the Atlético Nacional soccer team, which has won numerous national and international titles over the years.
The city is also known for its vibrant music and nightlife scene, with bars, clubs, and music festivals attracting tourists and locals alike.
Medellín has undergone a major transformation in recent decades, going from being one of the most dangerous cities in the world to one of the most modern, safe and attractive in Latin America.
Our Tours In Medellin Colombia (Tourism In Medellin)
Enjoy one of the most beautiful villages in Colombia, and know its colors, history, Piedra del Peñol, and much more.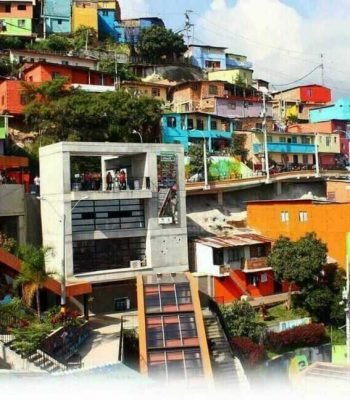 The Graffitour Comuna 13 is a place that suffered a lot from the war, but it got ahead through art and culture, and today it is the most touristic place in Medellín
Get to know and enjoy the beautiful city of eternal spring with this tour that will fill all expectations.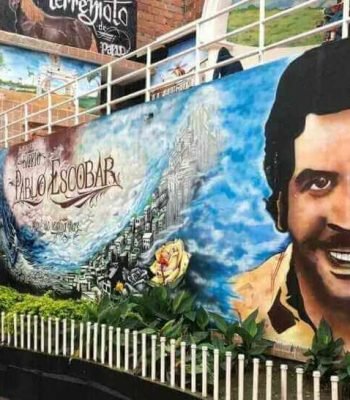 Learn about the history of Medellín in the 70s and 80s, where drug trafficking brought suffering and fear to the inhabitants of this beautiful city.
Live an extreme experience on the outskirts of the city of Medellín riding an ATV.
Enjoy the coffee culture with the best muleteers in Antioquia. Take the taste of the best coffee in the world.
Why Book Tours with Our Agency?
Today we want to present the reasons why you choose us as your option to know and enjoy the best places in this wonderful city.
First of all, we have a team of

professional guides

and bilingual, passionate about their work, and who know every corner of the city, allowing you to enjoy an authentic and local experience. In addition, our tours are completely personalized, adapting to your tastes and needs, so you can live a

Unique and memorable experience

. Although we also have group tours.

Our agency stands out for offering a wide variety of tours, with options for all tastes and ages, from historical, gastronomic, cultural tours, to nature tours, adventure, and much more. We make sure that your expectations are met, offering you a quality experience and satisfaction.

Thirdly, we are

an agency committed to

sustainable and responsible tourism, so our goal is to promote respect for local culture, as well as for the environment, through the preservation and conservation of the natural and cultural spaces we visit.

And last but not least, our agency

provides a safe and reliable experience.

. We have a fleet of modern and safe vehicles, and our routes and destinations are carefully chosen, guaranteeing your complete safety and well-being.
In conclusion, if you are looking to know and explore the best places in Medellín, with the help of professionals, with a wide variety of options and a sustainable and safe experience, do not hesitate to choose our tour agency. We are waiting for you to live an unforgettable experience in Medellín!
Come and Enjoy the Best Tours In Medellin With
PAISA TOURS MEDELLIN.
TOURS IN SPAIN AND LATIN AMERICA
paisatoursmedallo@gmail.com
Reservations WhatsApp +57 3192566383
4.9 out of 5 stars (based on 32 reviews)
http://jumboleadmagnet.com
Cool website!
To the paisatoursesmedellin.com Webmaster!
My name's Randy, and I simply found your site – paisatoursesmedellin.com – while browsing the net. You appeared at the peak of the search results, so I checked you out. Looks like what you're doing is pretty cool.
But if you don't mind me questioning – after someone like me comes across paisatoursesmedellin.com, what typically happens?
Is your site generating leads for your business?
I'm guessing some, but I also gamble you'd like more… studies demonstrate that 7 out 10 who arrive on a site wind up leaving without a trace.
Not good.
Here's a thought – what if there was an easy way for every visitor to "raise their hand" to get a phone call from you INSTANTLY… the second they hit your site and stated, "call me now."
You can –
Web Visitor is a software widget that's operates on your site, prepared to capture any visitor's Name, Email address and Phone Number. It allows you know IMMEDIATELY – so that you can chat to that lead while they're really examining your site.
CLICK HERE http://jumboleadmagnet.com to test a Live Demo with Web Visitor now to see specifically how it works.
Time is money when it comes to connecting with leads – the difference between contacting someone within 5 minutes versus 30 minutes later can be huge – like 100 times better!
That's why we built out our new SMS Text With Lead feature… because once you've grabbed the visitor's phone number, you can automatically a text message (SMS) conversation.
Consider the possibilities – even if you don't close a deal then and there, you can follow with text messages for new offers, content links, even just "how you doing?" notes to build a relationship.
Wouldn't that be cool?
CLICK HERE http://jumboleadmagnet.com to learn Web Visitor can do for your business.
You could be converting up to 100X more leads today!
Randy
PS: Web Visitor offers FREE 14 days trial – and it even includes Long Distance Calling.
You have customers waiting to talk with you right now… don't keep them waiting.
CLICK HERE http://jumboleadmagnet.com to try Web Visitor now.
If you'd like to unsubscribe click here http://jumboleadmagnet.com/unsubscribe.aspx?d=paisatoursesmedellin.com
Only a brief message – the monikers and email address employed here, Randy and Madden, are substitutes and not really actual contact information. We value transparency and wished to make sure you are conscious! If ever you wish to get in touch with the actual entity responsible for this memo, kindly check out our site, and we'll associate you with the appropriate individual.
Espectacular
La mejor experiencia en Medellín con la mejor guía yulitsa
El mejor tour
Es una experiencia increible, los mejores lugares con toda la informacion de la comuna, tour obligado cuando estas en Medellin.
Todo lo que necesitas
Sin desmeritar a otras personas, creo que haber dado con Blow fue una bendición, es la muestra de lo que este Tour representa y puede contar para los locales y extranjeros, a ojo cerrado recomiendo ir con ellos
Comuna 13
Muy completa la experiencia! La guía muy buena
Excelencia en su desempeño y calidad humana
Una compañía de turismo excelente maravillosa con gran calidad humana con excelente atención organización puntualidad amabilidad solución conocimiento con Excelente atención de Nelson y Fabio
EXCELENTES. Atentos puntuales amables considerados respetuosos. La atención de Nelson y Fabio fue excelentemente increíble
Esta compañía de tours es excelente en todo sentido: puntualidad respeto amabilidad atención solución conocimiento información diligencia. Y lo
Mejor es la calidad humana de sus empleados Fabio Nelson y Nicolle 🫶🏻 son maravillosos
Super interesante
Super interesante el tour. Conocer la historia y entender que ha pasado en la comuna 13. Recomiendo el tour!
Tour Comuna 13
Excelente tour, guia Daniel muy atencioso, há explicado todo muy bien, lo recomendo.
Comuna 13 muy lindo 😊
Excelente el recorrido por la comuna 13 , excelente. Toda la información brindada por el guía Daniel , Excel la claridad con la que maneja la información 100% recomendado 😊😊😊
Medellin, COLOMBIA | WhatsApp: +57 3192566383 | Email: tourcomuna13@gmail.com paisatoursmedallo@gmail.com
PAISA TOURS Tour Agency MEDELLIN